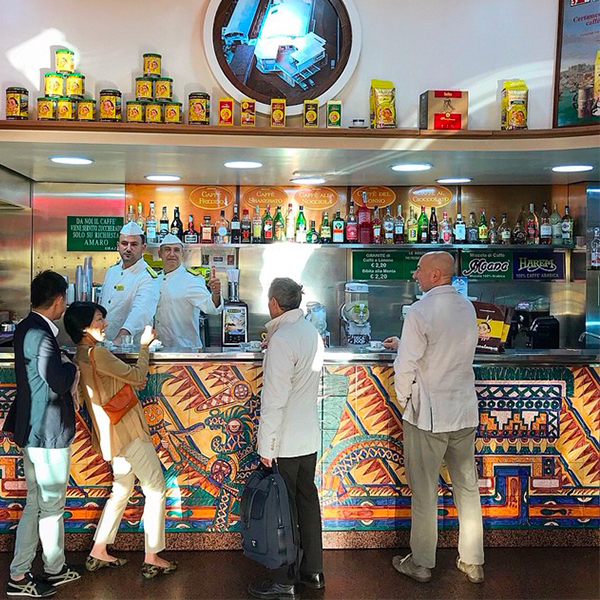 Italian Espresso Today
6 June
06:00 PM - 08:00 PM
198 Allen Street,
New York City
By Luigi Di Ruocco from Mr. Espresso.
Register here.
Espresso was invented in Italy, but since its introduction to the United States mid-way through the 20th Century it has developed its own, unique identity within American coffee culture. We often find ourselves referring back to Italian espresso culture as it is in Italy – but what exactly is "Italian Espresso"? We'll explore this topic and drink some "Italian-style" espresso together.
About Luigi Di Ruocco.
Luigi Di Ruocco was born in 1977, after his family's immigration to America, making him the first American born to the family, and the youngest of the Di Ruocco children. As a young boy, he participated in the family business at Mr. Espresso, and rode with his mother to make coffee deliveries to their customers. An alumnus of Saint Mary's College, Luigi earned a double major in Business Administration and Economics and worked in portfolio accounting for two years after his graduation. However, the glory of working for the corporate world soon lost its luster, and Luigi returned to the family business when he was 24, where he experienced the immediate outcome and impact of his decisions.
As Vice President of Sales & Director of Marketing at Mr. Espresso, Luigi branched out in a new direction as he helped to open the first location of Coffee Bar in 2007, followed by the establishment of a second location in 2011 and a third location in July 2013. Coffee Bar was initially conceptualized upon Luigi and his childhood friend's idea of the ideal café, and now, exclusively brews and sells Mr. Espresso's house blends and beans. Coffee Bar has been able to highlight Mr. Espresso in the retail market and has become a valuable source of retail knowledge for the family business as well as the oak wood roaster's clients. The progressive café has also gradually become a creative space in which Mr. Espresso can put theory and experimentation into practice.
The ambivalence towards coffee that Luigi originally held upon joining the company has expanded into a burgeoning interest and passion that has also led him to investigate healthy eating, responsible and sustainable production, and the food and restaurant industries. His favorite cuppa is Mr. Espresso's Neapolitan Blend, the first sip without sugar, and the rest with.
Free admission – limited seats.
Register here.
back